Can you imagine that your ship can't sail because you can't find a supplier who can deliver what you need in the shortest possible time?
Get the spare parts, pumps or engines for ships you need
when and where you want
Zanzi valves
Azcue pumps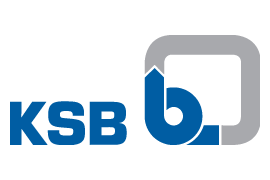 KSB Itur pumps
Guascor Energy engines

Gefico fresh water generators

THE SERIAL NUMBER OR NAMEPLATE OF THE PUMPS AND ENGINES ARE NECESSARY FOR US TO BE ABLE TO QUOTE
If the products are for a ship, please provide us with the IMO number and name of the ship. If the products are not for marine applications, please provide us with the name of the end user and location/country.
OUR MISSION
We help other companies to repair or build their vessels by providing the products they need in the shortest possible time 🚀
We offer a fast and personalized service and send your order by urgent transport
We appreciate very much your concern for the environment.
WOW ! Thank you for your readiness advs. This was fast.
Many thanks for your effort and the possible discount!
Good work! Thanks for fast acting.
It was incredibly fast and I did not expected this parcel to be ready. Very good news!
We appreciate your service a lot and I think our cooperation grows very nicely.
Many thanks for your quick reply and all the effort you offered.
Many thanks for your kind reply, we appreciate that you wish to grow the business with us.
Thank you so much for rearranging the parcel. I cannot tell you how much I appreciate your kind efforts!!!
Thank you for your kind understanding of our situation, and we highly appreciate your best support.
Many thanks for your support in this matter. Always good to present a fast technical information to the customer.
Many thanks for your kind effort and your discount for the shipment costs!
Spare parts for yachts and superyachts
We are international distributors of spare parts and other products for large vessels, yachts and superyachts.
Oils, lubricants and coolants
Spare parts for pumps and compressors
Discover our product portfolio
Kits: mini, medium and maxi
Alfa Laval separators
Shell oils
Actuatech pneumatic actuators
Panasonic phones

Motorola walkie-talkies

If you need another product, brand or model, please do not hesitate to contact us.
ASK US FOR THE PRODUCT YOU NEED
We are constantly increasing our product portfolio according to the demands of our customers.
Some vessels our products are used for
Yacht
Chemical/oil products tanker

Tug
General cargo vessel

LPG tanker

Offshore support vessel

Bulk carrier

Container vessel

Tuesday
7:00 AM - 3:00 PM
Wednesday
7:00 AM - 3:00 PM
Thrusday
7:00 AM - 3:00 PM
International distributors of pumps, engines and spare parts for vessels and yachts
Azcue Pumps, KSB Itur, Deutz, Guascor Energy, Gefico, MIBA and more
Txatxamendi Street no. 35
Pol.110
20100 Lezo
Gipuzkoa-Spain
maqmar@maqmar.com
+34 943 344 604